Age Minimum (with Adult): 16+, Minimum Age:16+
Home Build
Because of the health crisis, our builds are behind schedule. Families are depending on their Habitat homes to build a stable future. But we can't make that happen without you: our wonderful, faithful volunteers.
When you sign up to volunteer, you'll get an email explaining all the safety precautions we are following.
Volunteers must be at least 16 or older to volunteer, and 18 and older to operate power tools. No experience is required.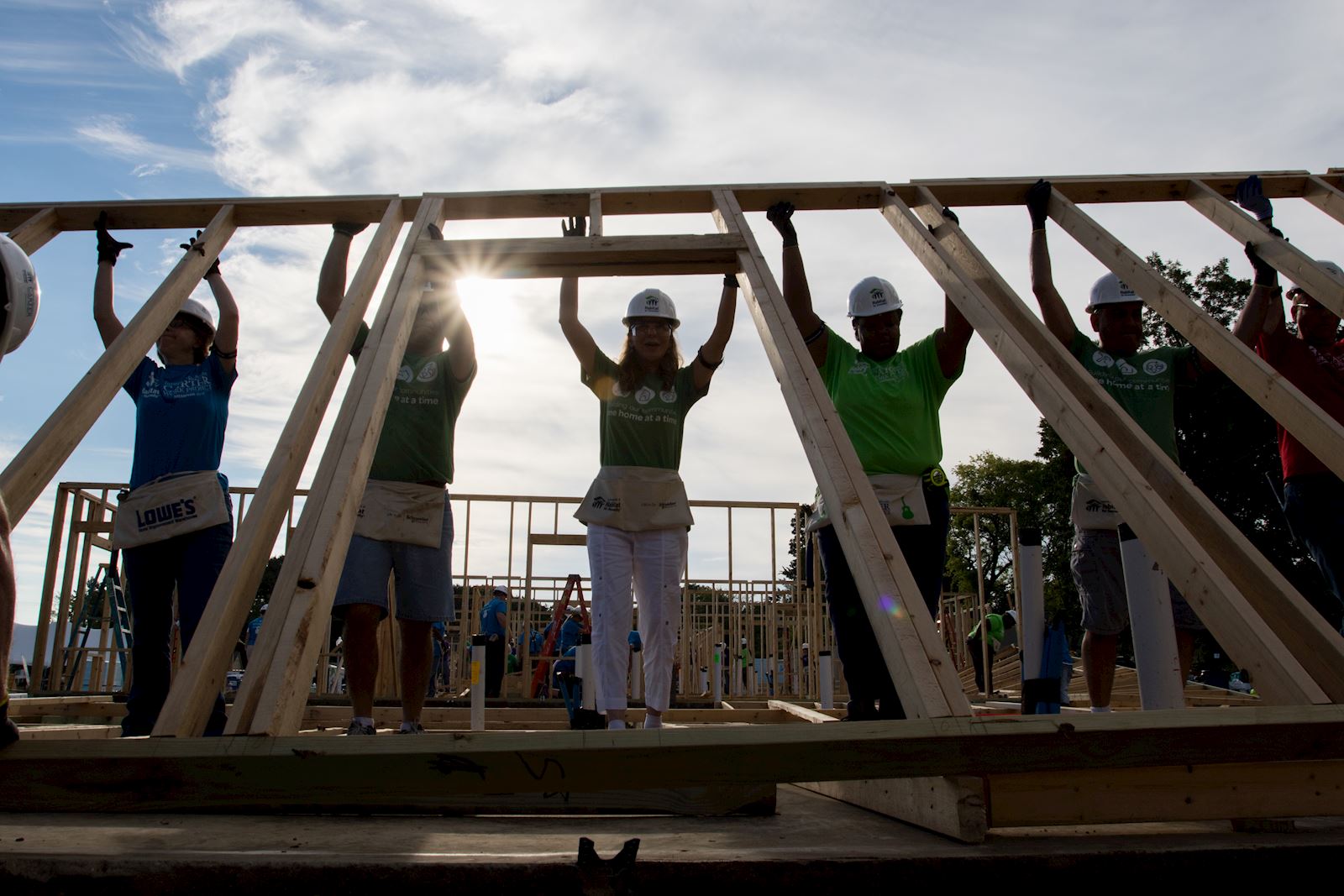 How to sign
Go to www.knoxvillehabitat.com/volunteer
2. Select construction events from the drop-down box.
3. Sign up for a shift!
Please wait...
Log in or Register
In order to register for this opportunity you must log in to an existing account or register to create a new account.
Signup with team
This link allows you to participate in this opportunity with a team. When you click on the link you will have the option to:
Choose an existing team you're already a member or captain of, or
Create a new team to sign up.
Signup Questions
Please respond to the following questions in order to signup for this opportunity:
Please wait...
E-mail