Age Minimum (with Adult): 18+, Minimum Age:18+
Farm to a Senior's Table
Come help our fight against senior hunger by preparing delicious local fruits and veggies! Mobile Meals delivers food and hope to over 900 homebound seniors a day in East TN. We are seeking to improve the quality and nutritional value of our meals through a partnership with Beardsley Community Farm, conveniently next door to the kitchen.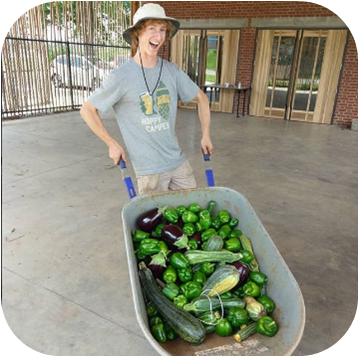 Volunteers will:
Tour CAC Beardsley Community Farm and collect local, organic fruits and veggies.
Walk produce over to next-door neighbor Mobile Meals Kitchen.
Wash, chop, and turn the produce into healthy meal options for our seniors.
The food prepared will be hand delivered to older adults in Knox County and surrounding area who live alone, cannot cook for themselves, and have no one to cook for them. Our seniors deserve nutritious meals made with local, healthy ingredients.
You can help make that possible.
Sign up for your volunteer shift below.
Please wait...
Log in or Register
In order to register for this opportunity you must log in to an existing account or register to create a new account.
Signup with team
This link allows you to participate in this opportunity with a team. When you click on the link you will have the option to:
Choose an existing team you're already a member or captain of, or
Create a new team to sign up.
Signup Questions
Please respond to the following questions in order to signup for this opportunity:
Please wait...
E-mail