Age Minimum (with Adult): 18+, Minimum Age:18+
Listeners Wanted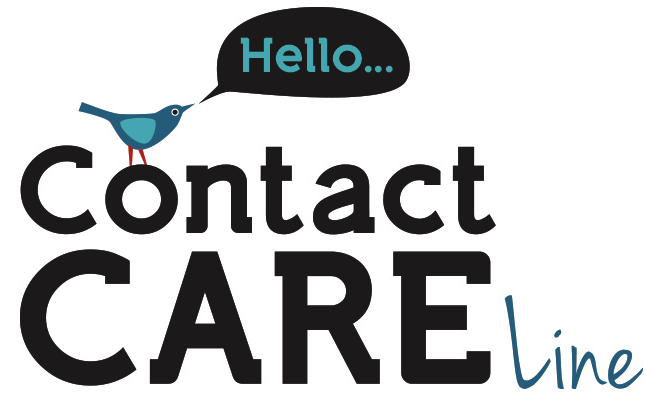 If you knew you could save a life, just by listening, would you?
CONTACT Care Line Crisis Line Specialist might be the volunteer work for you!
As a CONTACT Crisis Line Specialist, you could provide hope and even save a life - just by listening.
Completion of training is the first step to becoming a CONTACT Care Line Crisis Line Specialist and responding to calls on the National Suicide Prevention Lifeline (NSPL). The Art of Active Listening training provides hands-on experience helping people from a wide range of backgrounds and experiences. The training program teaches powerful listening skills everyone can use in their daily lives with family, friends, and co-workers. It enables participants to develop empathetic, nonjudgemental listening techniques. This training offers important information about how to respond to a variety of problems in skilled, helpful ways. Practice sessions in a supportive, nonjudgemental atmosphere help participants begin to use their new skills and gain confidence as they discover the value of constructive, caring listening and responding.
TRAINING REQUIREMENTS:
Contact Care Line Crisis Line Specialist Training includes 16 sessions of the Art of Active Listening Course, 2-day Applied Suicide Intervention Skills Training (ASIST), and apprenticeship observatinos. The Art of Listening training requires active participation in large and small group discussion, role-play activities, and apprenticeship observation.
WHERE WOULD I VOLUNTEER?
CONTACT's office is in Oak Ridge, TN. You would volunteer to work the crisis phones from our office. Shifts are 4 hours long (10am-2pm, 2pm-6pm and 6pm-10pm). If you are a student at University of TN in Knoxville, we have a crisis call room on campus. You may volunteer to work the crisis phones from that center on campus. We NEED volunteers, so we ask that you volunteer as much as you would like. Most volunteers try to complete one shift per week - some do more!
Contact Care Line is East Tennessee's oldest crisis hotline, answering crisis and other calls for help 365 days a year since November 3, 1973. Founded to address the need for immediate access telephone crisis services, our goal is to provide round-the-clock access for people in need. Through services that emphasize confidential, non-judgmental, and compassionate listening, CONTACT's trained volunteers alleviate despair, isolation, distress, and suicidal feelings in callers from East Tennessee and beyond. There are no fees for our services. We have a local crisis line and we are the only local affiliate of the National Suicide Prevention Lifeline. Contact is grateful for the many organizations who help share the Lifeline phone number (1-800-273-TALK). But, you can be part of the only organization in the area that answers those calls. And, we believe local folks like you provide the best care for those in our area.
Please wait...
Log in or Register
In order to register for this opportunity you must log in to an existing account or register to create a new account.
Signup with team
This link allows you to participate in this opportunity with a team. When you click on the link you will have the option to:
Choose an existing team you're already a member or captain of, or
Create a new team to sign up.
Signup Questions
Please respond to the following questions in order to signup for this opportunity:
Please wait...
E-mail