OUR HISTORY
In 2014, Leadership Knoxville celebrated its 30th anniversary, and in honor of this achievement, the organization composed a 30th anniversary planning committee chaired by Frank Rothermel to determine an appropriate gift to thank the community for its support. It was decided that a one-time gift wouldn't be as valuable as something with a more lasting legacy, so Volunteer Knoxville was born as an avenue for East Tennesseans to volunteer in their communities and become involved and inspired to make their world a better place. The United Way of Greater Knoxville was also a strong supporter of this vision, and about 50 non-profit directors and volunteer managers provided input about the best way to support the growth of volunteerism in our region.
Later that year, an executive director was hired, and by the end of the year, VolunteerKnoxville.org had been created and housed over 2000 volunteers. By October 2016, the number of volunteers had grown to almost 10,000 and there were requests from other communities for similar support services. To respond to these needs and reflect a more regional service area, the name was changed to Volunteer East Tennessee. Shortly after, in November 2016, a disastrous fire struck Sevier County, and Volunteer East Tennessee was asked to coordinate volunteers who wanted to assist with disaster recovery. Within the first two months, over 90,000 volunteer hours (valued at over $2 million) were generously given to support those affected by the fires. This effort helped to establish Volunteer East Tennessee's role as a key capacity building organization for our region. Looking forward, the Board of Directors and staff are excited about continuing to expand the organization's reach in order to meet the volunteering needs in East Tennessee.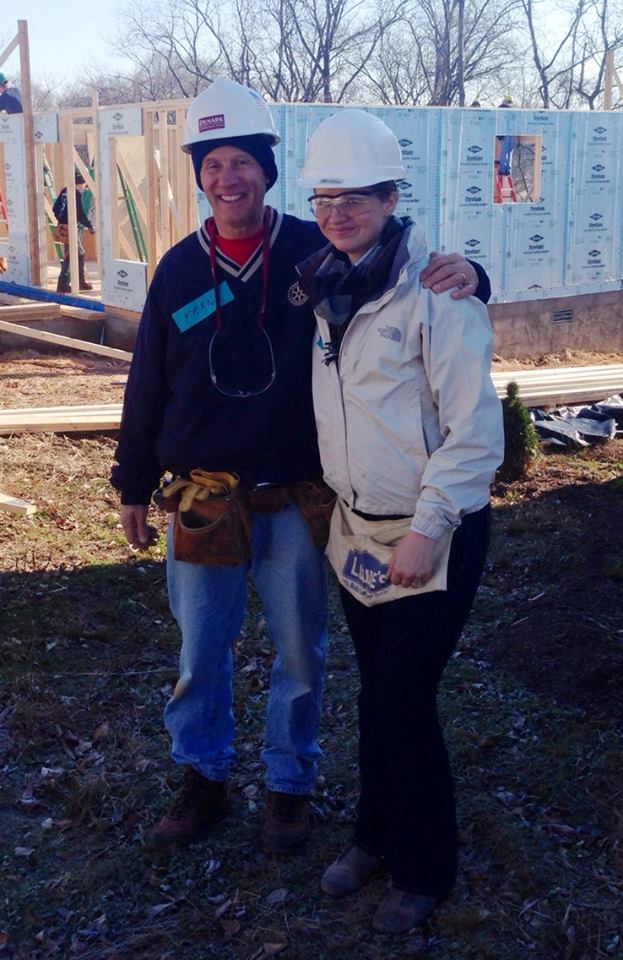 Pictured : Founding Board Chairman Frank Rothermel and Founding Executive Director
Alexandra Brownfield at a 2014 Habitat for Humanity build.