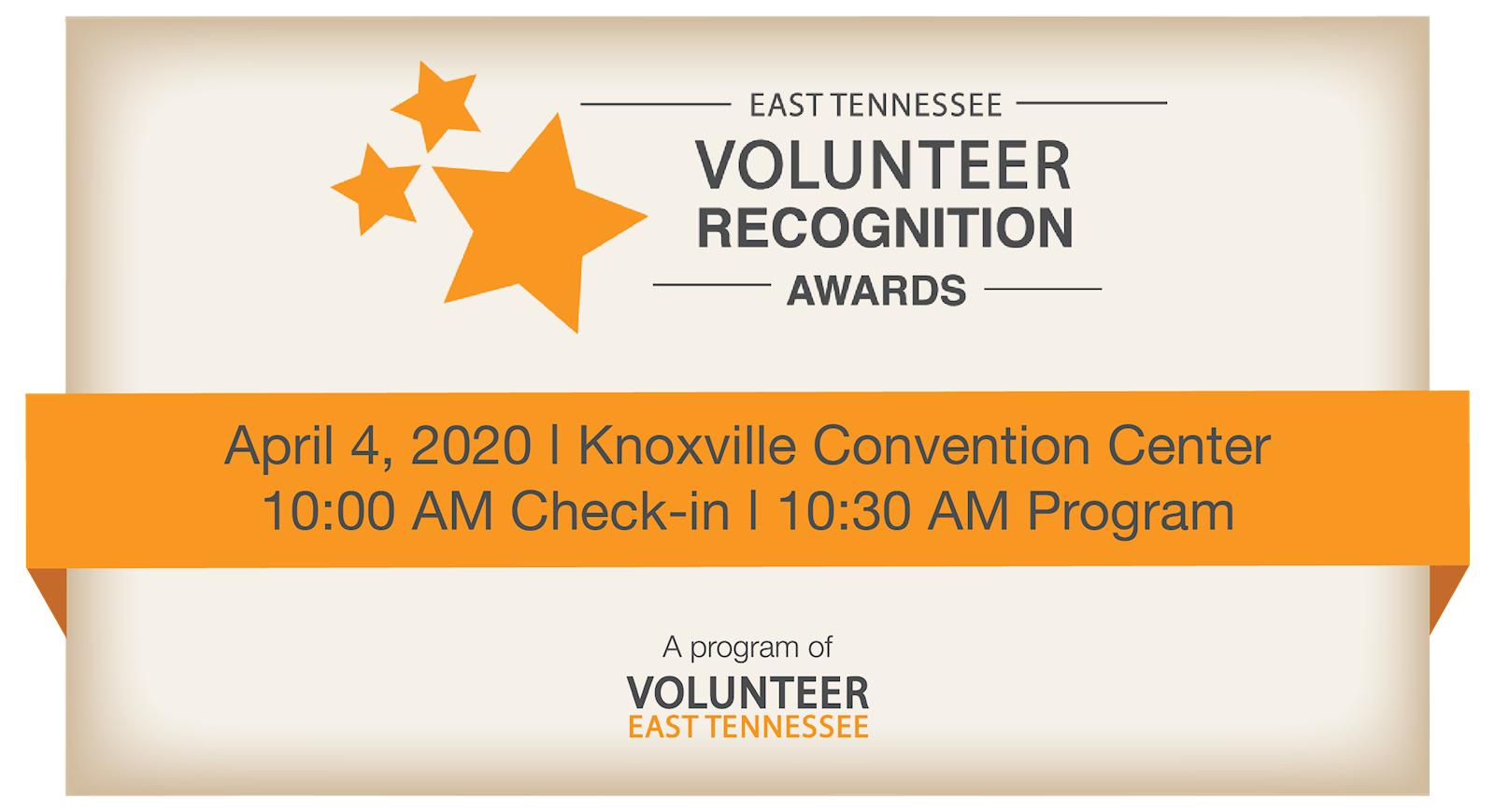 The East Tennessee Volunteer Recognition Awards (ETVRA) is a regional event honoring volunteers and their contributions to our communities.

Volunteer East Tennessee is a coordinating agency for the statewide initiative, Governor's Volunteer Stars Awards, which recognizes outstanding volunteers from each of Tennessee's 95 counties, at the state level. Awards are given to one outstanding youth and one outstanding adult volunteer in each county at a reception in Nashville.
2019 Outstanding Adult Volunteer of the Year
Jim Cundall - Knox County - HonorAir Knoxville
2019 Outstanding Youth Volunteer of the Year
William Burnett - Knox County - YWCA Knoxville & the Tennessee Valley
Click to view all 2019 honorees.