SERVICE PROJECTS TO GO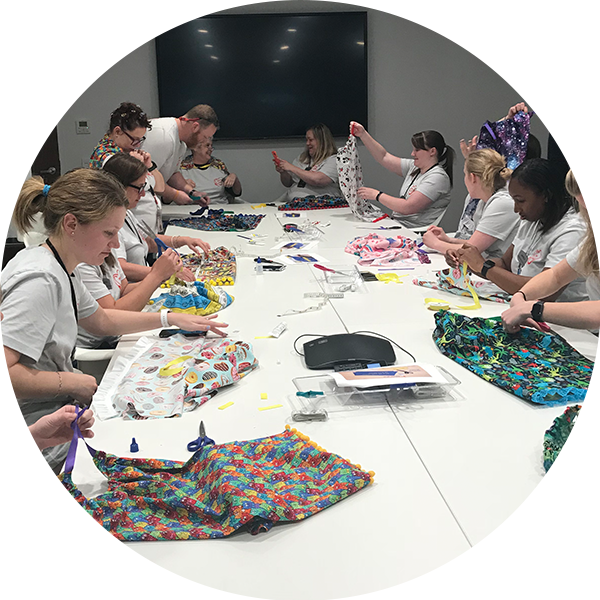 Do you have a workforce that doesn't have the flexibility to volunteer off-site? Looking for something different to do at your next team meeting or retreat?
We offer turnkey, on-site, service projects for corporate groups. These projects are either lead by a member of our team or delivered with instructions for the group to follow.
Volunteer East Tennessee can identify a project benefitting a nonprofit that works in an impact area related to your core values or make suggestions based on current needs in the community.
Learn more about services and recent service projects below.
Services include:
Design a project that can be executed by a variety of skill levels

Procure, prep and organize all materials for ease of execution

Deliver to a single site or ship materials to multiple locations

Provide easy-to-follow, written directions and samples for reference
Recent service projects with corporate partners:
"Fun Kits" benefitting East Tennessee Children's Hospital for children visiting family members being treated

Produce Crates benefitting Beardsley Community Farm

Paracord Dog Collars benefitting local animal shelters

Children's Dental Hygiene Kits benefitting Boys & Girls Club

Holiday Mail for Heroes benefitting American Red Cross
Pricing is dependent on the project, the number of volunteers and whether or not our staff will be on-site during the service project. All projects are planned to take approximately 1-2 hours.
Questions? Check out our Service Projects To Go FAQs.
For more information email agallaher@volunteeretn.org or call 865.582.4085