GSVA NOMINATIONS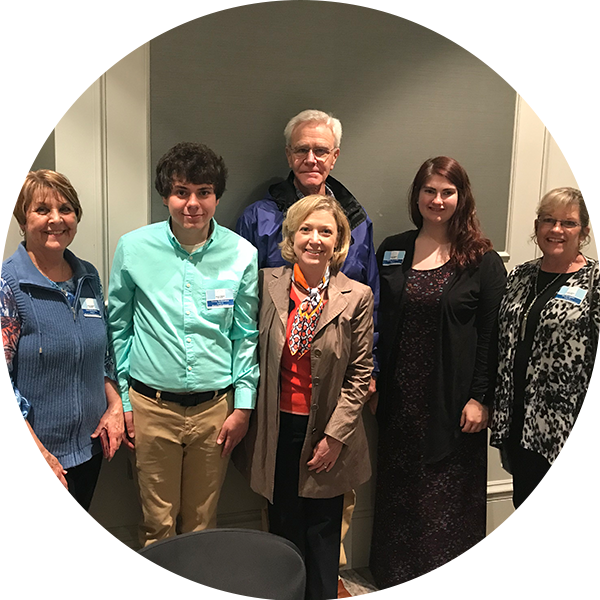 Volunteer East Tennessee will accept nominations until November 19, 2018 for the following counties: Anderson, Blount, Claiborne, Cocke, Grainger, Jefferson, Knox, Loudon, Monroe, Roane and Sevier.
Nominations will be reviewed by a committee who will select the top adult and youth from each above county. While these volunteers will be invited to the ceremony in Nashville, all nominees will be honored at the East Tennessee Volunteer Recognition Awards.
For additional information, please contact info@VolunteerETN.org or (865) 582-4085.
2018 GVSA Winners
Thanks to your nominations, these adult and youth winners will be recognized at the 2018 Governor's Volunteer Stars Awards in Nashville, TN on March 11, 2018.
Anderson County Youth - Sam McFarland Anderson County Adult - Thomas Proffen
Blount County Youth - Trevor McClannahan Blount County Adult - Pat Goan
Cocke County Youth - Josh Jarnigan Claiborne County Adult - Jane Miniard
Jefferson County Youth - Caleb Collins Cocke County Adult - Newell 'Hop' Byrd
Knox County Youth - Morgan Steele Jefferson County Adult - Chad Rogers
Loudon County Youth - Camden Reed Knox County Adult - Mac Post
Monroe County Youth - Alexis Stamey Loudon County Adult - Kim Reed
Roane County Youth - Anna Grace Meadows Monroe County Adult - Brandy Gentry
Sevier County Youth - Kestrel Troutman Roane County Adult - Joni Morgan
Sevier County Adult - Robert W. Blaesing