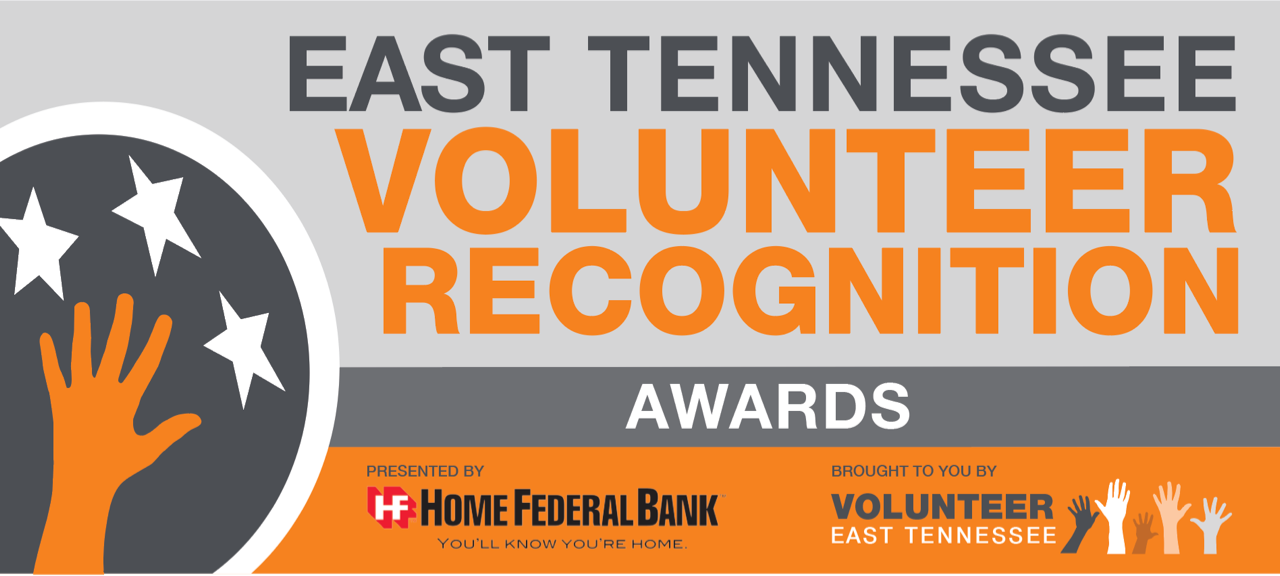 The 3rd Annual East Tennessee Volunteer Recognition Awards is a regional event that celebrates volunteers and their contributions to their communities.
Volunteer East Tennessee acts as the coordinating agency for the Governor's Volunteer Stars Awards, an initiative that seeks to recognize outstanding volunteers from each of Tennessee's 95 counties. At the state level, awards are given to one outstanding youth and one outstanding adult volunteer.
But not all nominees can afford to make the trip to Nashville. Volunteer East Tennessee felt that our star volunteers deserved to be applauded for their commitment to their community at home in East Tennessee. We created this event three years ago for all nominees from our surrounding 13 counties to be recognized and share that moment with loved ones, members of their community and the organizations they serve.
SAVE THE DATE!
Date: Sunday, April 22, 2018
Time: 5:00 p.m.
Location: Cherokee Country Club