Welcome, Denark Employees!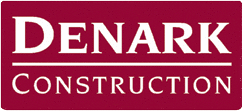 ---

At Denark Construction, we carry out charitable projects and are actively involved in community organizations in order to demonstrate our commitment to being a responsible corporate citizen. Because we put our belief in "giving back to the community" into practice, our employees are respected not only for their on-the-job performance, ethics, and integrity, but also for their commitment to improving our community.

To get started, please enter the invitation code denark below to view upcoming opportunities.
Denark Construction Volunteer Opportunities